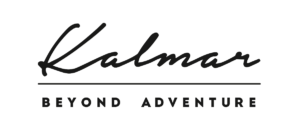 Beyond Adventure Alps-Crossing is just around the corner and coming up in July. It is time to let your next adventure get reality and take advantage as we have some final seats open!
Join us for this unexpected Driving Adventure across the Alps!
July 05th – 11th, 2022
July 14th – 20th, 2022
In 6 days from Stuttgart, Germany to Nice, France or return| ~ 1,175 KM
View more impressions from our latest Alps-Crossing in 2021 here.
Read the great customer experience review from Life-on here.
It is truly a bucket-list-worth experience you did not know about. Find your way among the highest mountains in Europe using nearly unknown passages and not the tourist Alps many know. Far from beaten tracks of ski-resorts and well-known places. Drive amazing but challenging gravel roads and mountain passes.
Discover surprising spots where endless hairpin roads are hidden between the 100 Alps' peaks higher than 4,000m. We ourselves could hardly believe these amazing routes exist so close to the civilized world, and this is usually a good indicator that this is special.
Enjoy astonishing views that will take your breath away and fill your days with evenly shared adrenaline and relaxation. All of this behind the steering wheel of our air-cooled rally prepared Porsche 911 or Porsche Cayenne. An adventure hard to believe.
Sharing our magic moments and voices from last year:
"Beyond Adventure Alps-Crossing, doesn't even begin to describe how absolutely incredible this journey is. First of all is the Beyond Adventure staff, meticulous, charming and so knowledgeable, the equipment is flawless, the destinations are awe inspiring and the accommodations and food were top shelf, this trip was a dream come true, look forward to the next event with this group.
Jim – United States

"The Alps-Crossing experience went well beyond my expectations. I attribute that to the spirited driving both on and off roads, stunning scenery, well equipped and reliable Porsches and especially the team that worked so hard to make this such a success. The accommodations were the finest available. They thought of all the details to make our experience one that I will not forget.
Robert – United States
OUR FLEET
Extraordinary driving adventures demand extraordinary vehicles
perfectly suited for the challenges.
Porsche 911 (964/993) KALMAR RS
Re-engineered well-proven Porsche 964/993 so they can be used in adventurous environments normally not visited. Rally prepared, special wheels, roll cages, underbody protection, lifted rally shock absorbers etc.
Porsche Cayenne KALMAR CS
Made for adventure and delivering off-road performance beyond your expectations and simply tailored for challenges for epic overland driving! Full underbody and front protection, mud-terrain tires, light weight reduction etc.
DISCOVER MORE
BEYOND ADVENTURES IN 2023:
Spirit of Speed Arctic
NEW SPIRIT OF SPEED ARCTIC
(5 waves in January 2023)
An entire NEW program – NEW larger Driving Area, revised car fleet, brand new accommodation! A thrilling combination of real ice and rally tracks becomes the ideal playground to challenge yourself and "your" air-cooled rally prepared Porsche 911 on WRC tires. Why not experience the real deal, where you can push the cars to their limits?
Read more >
Stay tuned for the announcement of more Beyond Adventures to come! 
FOLLOW US ON SOCIAL MEDIA
Disclaimer:
"Für den oben stehenden Beitrag sowie für das angezeigte Bild- und Tonmaterial ist allein der jeweils angegebene Nutzer verantwortlich. Eine inhaltliche Kontrolle des Beitrags seitens der Seitenbetreiberin erfolgt weder vor noch nach der Veröffentlichung. Die Seitenbetreiberin macht sich den Inhalt insbesondere nicht zu eigen."