What should it be this summer?
Are you ready to make 2022 the year you achieve adventures and experiences that you have been dreaming of, behind the wheel of an air-cooled Porsche 911? Beyond Adventure experiences are definitely not the usual choice of the average traveller, with the Morocco Extreme, Gourmet Special Denmark and the stunning Alps-Crossing planned for 2022.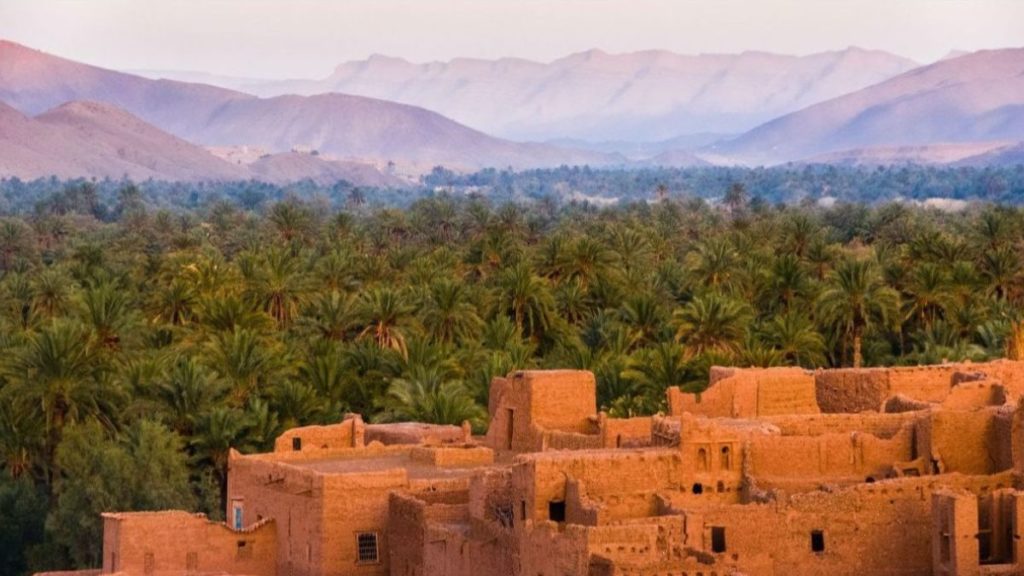 Join us for Beyond Adventure Morocco Extreme – the perfect combination of challenging routes with a diverse mix of tarmac, endless gravel and sand. Explore a fascinating unspoilt country with the most diverse geography, unique scenery and vibrant culture. You will experience the rugged and untamed landscapes of the breath-taking mountain roads in the majestic High Atlas range, lush valleys and palm groves so typical for Morocco until you reach the gateway to the mighty Sahara with its golden sand dunes to battle. Dive into Morocco and this 1001 nights adventure and let us take you from April 30th to May 6th, 2022 into areas you could not imagine you would reach!
Or perhaps you will choose to join us on the Beyond Adventure Alps-Crossing in the Summer.
This is truly a bucket-list experience you will not find anywhere else. Find your way amongst the highest mountains in Europe using mostly unknown passages, not the tourist Alps many know, driving far from the beaten tracks of ski-resorts and well-known places. Drive amazing but challenging gravel roads and mountain passes hidden between the 100 Alps' peaks higher than 4,000m. After so many happy smiles and unforgettable stories to tell in 2021 we have decided to run the adventure again in 2022. Enjoy astonishing views that will take your breath away and fill your days with evenly shared adrenaline and relaxation. Beyond Adventure Alps Crossing runs from July 5th to 11th and July 14th to 20th, 2022. 
And if Morocco and the Alps-Crossing sound too extreme for you then you should experience our Beyond Adventure Denmark Gourmet Special – a unique combination of enjoying world-class food and stunning narrow country roads and views in this inviting Nordic country. Despite Denmark with its only 45.000 km2 is tiny, you will encounter the most magnificent sceneries and backroads- it is calling you to discover clean sea-air, country roads, amazing sites, unforgettable taste explosions and happy vibes! This culinary Beyond Adventure Denmark Gourmet Special takes place on June 19th – 25th, 2022 
And no matter what destination you choose – All of this behind the steering wheel of one of our Porsche 911 (964/993) KALMAR RS or Porsche Cayenne KALMAR CS.
Join Beyond Adventure in summer 2022 with epic driving and experiences of a lifetime guaranteed!
OUR FLEET
Extraordinary driving adventures demand extraordinary vehicles
perfectly suited for the challenges.
Porsche 911 (964/993) KALMAR RS
Re-engineered well-proven Porsche 964/993 so they can be used in adventurous environments normally not visited. Rally prepared, special wheels, roll cages, underbody protection, lifted rally shock absorbers etc.
Porsche Cayenne KALMAR CS
Made for adventure and delivering off-road performance beyond your expectations and simply tailored for challenges for epic overland driving! Full underbody and front protection, mud-terrain tires, light weight reduction etc.
DISCOVER MORE
BEYOND ADVENTURES IN 2022:
And If you prefer before the summer arrives some more winter action… secure yourself one of the last seats for our Spirit of Speed Arctic!
SPIRIT OF SPEED ARCTIC
(18th – 24th March, 2022)
A thrilling combination of real ice and rally tracks becomes the ideal playground to challenge yourself and "your" air-cooled Porsche 911 KALMAR RS. Why not experience the real deal, where you can push the cars to their limits?
AFRICAN HIGHLANDS
(27th August – 05th September, 2022)
Welcome to the highlands of Africa – the home of the mountain gorillas, volcanoes, lakes and never-ending savannahs. This continent has a lot to offer!
FOLLOW US ON SOCIAL MEDIA
Disclaimer:
"Für den oben stehenden Beitrag sowie für das angezeigte Bild- und Tonmaterial ist allein der jeweils angegebene Nutzer verantwortlich. Eine inhaltliche Kontrolle des Beitrags seitens der Seitenbetreiberin erfolgt weder vor noch nach der Veröffentlichung. Die Seitenbetreiberin macht sich den Inhalt insbesondere nicht zu eigen."